Flashback : Hari tu minah jakun ni terasa nak buat twitter.
Jay Park
cakap, follow my twitter, it's the easiest way to stalk me. auww kan? Minah jakun ni pulak dah tergila-gilakan Jay tu, apa lagi, buat twitter lah. Tahniah.
Oke oke. Nak cerita pasal twitter. Hari tu kan kan, aku tengok tv series British kat Nickelodeon (jangan kutuk Nickelodeon yer babes dudes. You are never too old for cartoons). Tajuk cerita tuh House of Anubis tapi ni bukan lah cerita cartoon pun, cerita ni pasal mystery Anubis yang entah apa berkaitan dengan Egypt. Lepas tengok terus download semua episode dekat Pirate Bay yaww.
Sekali tengok, dah teraddict sebab hero-hero kacak, heroin-heroin lawa. Jealous kan? Plot pun menarik. oke oke, so back pasal twitter tuh. I actually tweeted one of the cast from the Anubis House. auwww. Ok ok so beranikan diri la ni nak tweet Ana Mulvoy-Ten yang pegang watak Amber Millington dalam cerita tuh. So kebetulan masa tu, dia tengah online. auww.
Gila kalut nak tweet dia. AND EVENTUALLY I DID. finger crossed, tunggu reply, kalau ada. Diorang kan artis, confirm busy, peminat berjuta enam, selalu dapat fan mail dari seluruh dunia, takkan nak reply semua kan? Sabo je lah.
Tunggu punya tunggu, '2 new tweets'. Oke tarik nafis, hembus, tarik nafas lagi. Tekan butang tuh, OMG TERKEJUT SIOT HAPPY TAK TERKATA ! Rasa macam nak lompat lompat jer. Rasa nak menangis jer. Rasa nak beli hadiah kasi kat dia jer.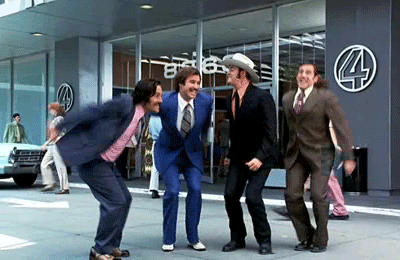 I feel so fly like a G6. HAHA.
Ehem, ehem tengok gambar kat bawah ni yer, dan sila lah berjealous. Auww.
And now, i'm officially a fan of Ana Mulvoy-Ten.
Really really look up to her now. Sayang dia, tapi lagi sayangkan Jay Park dan
awak
.
pi es : tetiba teringat dekat kawan yang gila exited bila Imran Ajmain reply tweet dia. Tahniah la kamu. Jom kita lompat lompat ! :)